News
Slipknot to go ahead with North Carolina show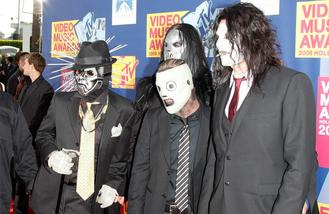 Slipknot have decided to go ahead with their North Carolina show, despite their disgust over the US state's "bathroom bill".
Although they admitted to reservations about playing in North Carolina, the band ultimately decided to partner with LGBTQ advocacy group Equality NC to help repeal the Public Facilities Privacy and Security Act, which decides which toilet a transgender person can use.
They said: "When we started this tour, we had reservations about playing in North Carolina because of a law recently passed there called HB2. The law halts the rights of LGBTQ people, doesn't allow for cities to pass a living wage for the working class. We believe that regardless of who you are, or what you believe in this country - and in our own metal community - that everyone should be given access to equal opportunities they need to succeed. This law flies in the face of those values.
"We believe that regardless of who you are, or who you love, you shouldn't have to face hatred at home or in your community. Our fans in North Carolina deserve better, so we decided not to cancel. We don't care where you pee - just please flush. It's pretty simple, really.
"We're coming to North Carolina to show our fans that they can make the difference needed to repeal this law and return their state to a place that welcomes everyone and values differences."
Slipknot play Charlotte, North Carolina's PNC Music Pavilion on Tuesday (02.08.16).
Acts including Maroon 5, Demi Lovato, Nick Jonas, Pearl Jam, Bruce Springsteen, Boston, Ani DiFranco, the Cirque do Soleil and Ringo Starr have all axed gigs in the state in protest over the bill.
Source: www.msn.com
Added automatically
617 views