News
Frank Ocean to ditch making albums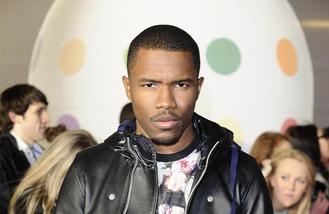 Frank Ocean may never release another album.
The 29-year-old singer has said that now he is no longer signed to a record label, after he splitting from Def Jam Recordings, he doesn't feel the need to release a full collection of songs and might stick to a "half-a-song format".
In a rare interview with The New York Times, he said: "Because I am not in a record deal, I don't have to operate in an album format. I can operate in half-a-song format."
Frank says it was important for him to self-release his first album in five years, 'Blonde', because he wouldn't have to worry about how it would do in the charts like his previous albums including 2012's 'Channel Orange'.
He said: "With this record ['Blonde'] in particular, I wanted to feel like I won before the record came out, and I did, and so it took a lot pressure off of me about how the record even would perform after the fact. Once the goal is met, everything else is lagniappe. It's not essential for me to have a big debut week, it's not essential for me to have big radio records."
Meanwhile, the 'Swim Good' hitmaker has teased that he could be moving away from music to try something new that he is a "novice" at.
He said: "I believe that I am one of the best in the world at what I do, and that's all I ever wanted to be.
"It's more interesting for me to figure out how to be superior in areas where I'm naive, where I am a novice."
Source: www.msn.com
Added by AutoAdmin
1009 views