News
System of a Down announce 2017 album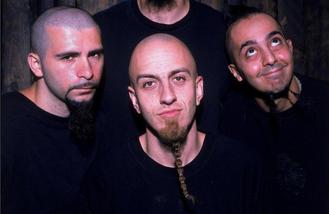 System of a Down will release new music in 2017.
The heavy metal band last released a studio 11 years ago, shortly before their split in 2006 and subsequent reunion in 2010.
Now, the rockers - comprised of Serj Tankian, Daron Malakian, Shavo Odadjian, and John Dolmayan - say they already have around 15 songs that are "album worthy" after spending six months in the studio.
Drummer John Dolmayan told Kerrang! Magazine: "I want everyone on board and feeling good about it, that's what we're trying to accomplish right now. There's a tremendous amount of pressure on us, though, because it's been 11 years - at least 12 by the time it comes out."
The 'Toxicity' hitmakers last released two albums 'Hypnotise' and 'Mesmerise' in 2005 but they believe their lengthy break from the studio has been for the benefit of their sound, and say their "playing ability" will be "better than it ever has been" on their sixth studio album.
John, 43, added: "Our playing ability is better than it ever has been and we're trying new things. We're not trying to make 'Toxicity Part II', just because it was by far our biggest album. This needs to be something for a new generation of SOAD fans, so everyone can see we're not resting on our laurels. I'm not gonna put my name on an album I'm not 100 percent proud of."
The news of an upcoming new album comes after the 'B.Y.O.B' musicians announced last month that they will be heading out on a European tour in June. The mini-tour sees them play four dates in France, before heading off to Spain, Poland, and the Czech Republic.
The band have also been announced as headliners for the 2017 Download Festival in England.
Source: www.msn.com
Added automatically
1013 views