News
Mariah Carey demands to be photographed from her 'good' side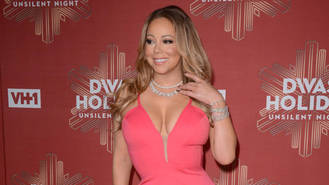 Mariah Carey demands to be shot from her "good side" when on photoshoots.
The Hero singer has built a reputation for being one of the most demanding A-listers in Hollywood since she launched her career in 1990, often travelling with an entourage of hairdressers and bodyguards.
Now, during the upcoming episode of her E! reality TV show Mariah's World, the songstress divulges that she will only be photographed from her right side. Mariah explains that when she was 19 and doing her first-ever photo shoot at her record label, a lady on set pointed to her right side and told her, "This is your good side, only let people photograph you from your good side, ever."
After hearing the woman's advice and looking at the finished editorial, Mariah decided she was right as she also "didn't like" the pictures from the left side. The star further admits that she "stuck" with the advice from that day on, though she explains, "I don't hate it (the left side) when it's well-lit, they just have to light it."
Mariah went onto add that make-up artists can struggle with her eye make-up because she has quite a wide gap between her eyelid and her eyebrow.
"(Some) make-up artists sometimes don't know what they're doing on me, because they get a little excited because they have room to their own thing," she smiled.
Meanwhile, Mariah revealed during an interview on Britain's Lorraine TV show on Friday (09Dec16) that she hasn't sat down to watch her whole eight-episode docu-series, which was filmed before her split from her billionaire fiance James Packer in October (16).
"I should have watched everything but there's so many things that I was like 'I can't watch this right now', (though) there's a lot of good things," she said.
Source: www.msn.com
Added automatically
767 views