News
Mel B: 'There's no Spice Girls reunion set in stone'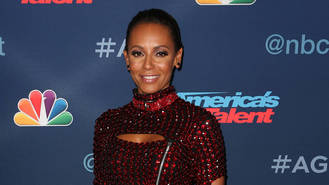 Melanie Brown has cast serious doubt that the Spice Girls reunion will take place in 2017.
In the summer, Mel confirmed that members of the chart-topping group the Spice Girls were planning to mark the 20th anniversary of their hit single Wannabe with a reunion tour. While Victoria Beckham and Melanie Chisholm decided against joining the celebrations, Geri Horner, Emma Bunton and Mel B made an announcement under the moniker GEM on their website spicegirlsgem.com, revealing they planned to thank fans with a party.
According to Britain's The Sun newspaper, Geri, Mel and Emma set a tentative date to perform in London's Hyde Park next July (17).
However, in a particularly tetchy interview with The Guardian, Mel admitted that there were no concrete plans.
"I can't tell you anything 'cos nothing's been set up yet," she said. "That's all up for discussion. Until we've actually got together and got a foundation of what we're doing, there's nothing much to say about it really.... There's no reunion set in stone. Until there is, there's not really much I can say about it."
Since they first proclaimed their intention to throw a party for their fans, Geri has announced that she is pregnant with her second child.
Lip Sync Battle U.K. host Mel also dismissed the GEM moniker the trio previously adopted.
When asked about GEM, which is also used on the trio's official website, she responded: "Nooo … we're still the Spice Girls. It's Geri, Emma and Melanie.... It's the press that have called it that. We're still the Spice Girls as far as we're concerned.
"But there's no GEM. It's you lot that have decided that. We're just us three. That's it."
Source: www.msn.com
Added automatically
659 views