News
Students join waiting list to study 'cultural icon' Kanye West at college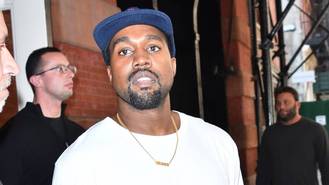 Students are clamouring to join a new university course studying the politics of Kanye West.
According to the St. Louis Post-Dispatch, The Politics of Kanye West: Black Genius and Sonic Aesthetics is a new course which will connect issues of politics, race, gender, sexuality and culture via the rapper's work. The publication reports that the 75-place course is so oversubscribed that there is already a waiting list to get in.
Professor Jeffrey McCune, the course leader added the course will take a critical look at the output of The Life of Pablo rapper, and it will be a "good way to get students to connect issues of politics, race, gender, sexuality and culture."
"Many people spend a lot of time talking about Kanye as a controversial and somewhat hot-headed figure," the college professor told the St. Louis Post-Dispatch. "They're very interested in Kanye West as a source of personality. Throughout his career, he has always interested me - his sense of black excellence, his belief that we have within us the capacity for greatness. I know for Kanye that has translated as narcissism and arrogance."
But, within the Famous rapper's bombastic persona McCune has identified, "a healthy dose of confidence and investment in black excellence that translates to so many people, and young people in particular.
"I knew my students had connections to Kanye. They're always referencing his music and performances and videos and fashion. What better time than now to take seriously Kanye West as a cultural icon? I'm always interested in how he's pushing whatever boundaries."
Kanye has popped up on college syllabuses before. In 2015, Georgia State University offered an education in Kanye, and a 2014 course at the University of Missouri focused on West and collaborator Jay Z.
Source: www.msn.com
Added by AutoAdmin
390 views