News
Paul Young: 'I used to take Rohypnol to wind down after concerts'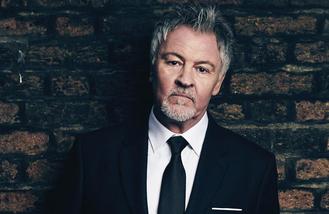 Paul Young used to take Rohypnol to wind down after concerts.
The 'Everytime You Go Away' singer admitted that he used to be so full of adrenaline after gigs that he needed sleeping pills to relax but he had to quit taking Rohypnol, now commonly known as the date rape drug, when it got banned.
He told the Sunday Mirror: "When I perform I still feel quite youthful, about 35, but it's very different from back in the day. Then, if I was playing to 10,000 people, the adrenaline level was so high it took me a long time to wind down after a show. I would get slightly pissed, and if that didn't work I would drop a sleeping tablet.
"I used to have Rohypnol. If you took half a tablet you slept for exactly four hours, if you took a whole tablet you slept for exactly eight hours. But it got banned because it became known as a date rape drug. I'm still on a real high after being on stage, but these days I will have a couple of glasses of wine and I'll be ready for bed."
Paul, 61 will reunite with stars including Martika, Toyah and China Crisis for the '80s Invasion Tour' and while he genuinely loves performing for his fans, he also admitted he tours for the cash.
He said: "I love touring and being on the road, I've done it for so long it's part of who I am. But I do it for the money too, not just the love. You don't make money from making a record these days, you have to tour. I always need more spare cash!"
Source: www.msn.com
Added automatically
614 views