News
Blondie's collaborative LP features Sia and Charli XCX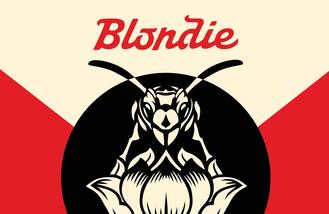 Blondie's new album features collaborations with Sia and Charli XCX.
The 'Call Me' hitmakers - comprised of Debbie Harry, Chris Stein, Clem Burke, Leigh Foxx, Matt Katz-Bohen and Tommy Kessler - have also worked with The Smith's Johnny Marr, The Strokes' Nick Valensi and Dev Hynes for their 11th studio LP, 'Pollinator', which will be released on May 5.
'After the Afterparty' hitmaker, Charli, 24, wrote synth pop album opener 'Gravity' and Australian pop star Sia, 41, provided the words for 'Best Day Ever'.
Marr, 53, contributed the lyrics and plays guitar on 'My Monster', while Blood Orange's Dev Hynes used fragments of Blondie's 1978 smash hit 'Heart of Glass' on 'Long Time'.
Speaking previously about the collaborative LP, bassist Chris Stein said: "We thought to ask people because there's so much good music swirling about rather than it being a result of running thin on ideas.
"We sorted the contributors ourselves, or someone would send us a bunch of songs and we'd pick one."
Lead single 'Fun' was released on Wednesday (01.02.17) was co-written by TV On the Radio's Dave Sitek.
The record was made at renowned New York recording studio, The Magic Shop, where the late David Bowie - who died of cancer last January at the age of 69 - made his last two records, 2016's 'Blackstar' and 2013's 'The Next Day'.
It was only fitting that the punk rock pioneers recorded where Bowie worked as frontwoman Debbie Harry, 71, credits the 'Starman' hitmaker for Blondie's esteemed 40-year career in music.
The buxom blonde previously said: "Without this visionary [Bowie] and his friend Iggy Pop where would Blondie be today?
"Silly question and one that can't be answered really, but there is no doubt in my mind that Bowie played a big part in our future successes. As for now, love you David Bowie."
'Pollinator' tracklist is as follows:
1. 'Doom or Destiny'
2. 'Long Time'
3. 'Already Naked'
4. 'Fun'
5. 'My Monster'
6. 'Best Day Ever'
7. 'Gravity'
8. 'When I Gave Up On You'
9. 'Love Level'
10. 'Too Much'
11. 'Fragments'
Source: www.msn.com
Added automatically
599 views