News
Lenny Kravitz: 'I furnished my home with street trash'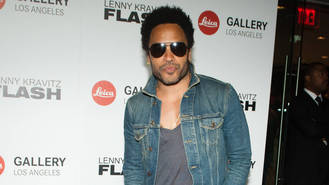 Rocker Lenny Kravitz picked through garbage on New York City sidewalks to furnish his first home.
The Are You Gonna Go My Way hitmaker launched his own design firm, Kravitz Design, over a decade ago, but his lust for well-crafted objects peaked when he was broke and looking for furniture in the 1980s.
"After I did my first record and I had my first place, I couldn't really afford to get what I wanted," he tells Billboard. "I would find things on the street. People in New York were always putting out couches and chairs and tables. You'd see stuff on the sidewalk that rich folks were putting out there. It was s**t that was still decent. You'd bring it home and then you'd customise it, repurpose it. Make it different. That's how I started and then it just grew from there."
Lenny and his team at Kravitz Design have taken on several interesting projects over the years, but becoming a professional designer wasn't something he ever imagined he'd become, despite his interest in beautiful objects.
"Kravitz Design officially started in 2003, but it had been going on long before that," the musicians explains, "I just hadn't opened up an office yet. I had always been into design aesthetics without really knowing about it. Growing up, I was always aware of my environment. My surroundings. The way I would do my room, the way I knew it would make me feel. I was a kid, but I would do it my way. The music. The lights."
Lenny's Kravitz Design portfolio is expansive and his work continues to expand into new realms.
"Now we've grown into a company," he smiles. "We're doing condominium buildings, hotels, furniture, carpets, accessories, lighting. Wallpaper. There's a collection of door handles we just did. Graphic arts. All kinds of things. And also, private homes. I enjoy it as much as making music."
Source: www.msn.com
Added automatically
619 views