News
Prince's estate to release 'unreleased gems' from back catalogue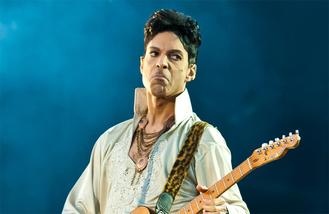 Warner Bros. Records is set to release a number of "unreleased gems" from Prince's back catalogue.
The 'Little Red Corvette' hitmaker tragically passed away last year from an accidental overdose of fentanyl at the age of 57, and Warner Bros. Records has now announced it will be opening the Paisley Park vaults to bring fans two albums worth of previously unheard tracks to keep the memory of the late singer alive.
Alongside the new songs, the Paisley Park estate will also release a re-mastered version of the star's 1984 smash hit record 'Purple Rain', as well as having plans to unveil two new concert films.
In a statement posted to Pitchfork, the record company said: "When we make any of Prince's music available to fans - from the hits to unreleased gems - we are committed to upholding Prince's high creative standards and we know fans will be thrilled when they hear these albums and see these films."
All of the new material - as well as the re-mastered album - will be made available on June 9.
The announcement comes as the star's full catalogue was made available on all streaming services including Spotfiy, Apple Music, and Google Play on Sunday (12.02.17) in celebration of the 2017 Grammy Awards.
Previously, Prince's music was pulled from all services except Tidal in 2015, but Paisley Park estate sued Jay Z's Roc Nation - who own the service - after claiming it didn't have exclusive rights to stream Prince's discography.
A statement from Cameron Strang, chairman & CEO of Warner Bros. Records, read: "Prince recorded his most influential and popular music during his time with Warner Bros. and we are deeply aware of our responsibility to safeguard and nurture his incredible legacy.
"Warner Bros. is thrilled to be able to bring Prince's music to his millions of fans around the world via streaming services, fittingly on music's biggest night.
"We'd like to thank Prince's estate, Universal Music Publishing, the Grammy Awards and all of the streaming services for their great collaboration in making this landmark event possible."
Source: www.msn.com
Added automatically
601 views