News
Lily Allen takes Twitter break following abusive comments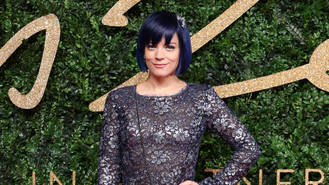 Lily Allen is taking a break from Twitter after becoming the target of crude trolls online.
The 31-year-old shared a post on Saturday (25Feb17), announcing she is stepping away from the social media site following a series of abusive remarks - some of which focused on her giving birth to a stillborn son in 2010.
"My timeline is full of the most disgusting, sexist, misogynistic, racist s**t," the Grammy-nominee said. "Really, new levels. I'm no masochist so I'll be back."
The Smile singer has been open about losing her son following a painful labour six months into her pregnancy, revealing she suffered from post traumatic stress disorder after the tragedy. This prompted one Twitter user to respond: "Can I just ask, how did you get PTSD?"
"When I lay in a hospital bed with my deceased son stuck between my legs halfway out of my body for 10 hours," Allen fired back.
"Not to be a d**k, but I very highly doubt it was 10 hours," another user wrote in response.
Allen replied with: "You are a d--k. And it was. I was there, you weren't."
Another vicious commenter posted: "Maybe if you didn't pump your body full of drugs you wouldn't have miscarried."
"I didn't miscarry, I went into early labour and my son died from his chord wrapped round his neck," Allen retorted.
The London native, who was expecting the baby boy with DJ Sam Cooper, was due to give birth in early 2011.
Allen and Cooper married the following June, and in November (11), the couple welcomed daughter Ethel Mary. In January 2013, the couple announced the birth of their second child daughter Marnie Rose.
Source: www.msn.com
Added automatically
628 views