News
Nile Rodgers changes his will according to his emotions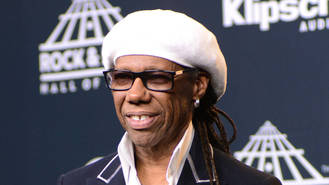 Nile Rodgers updates his will every few months.
The Chic legend has reigned supreme in the music industry since the '70s, first finding fame in his disco band before becoming a super producer working with everyone from David Bowie to Madonna.
When it comes to what will happen to his estate after he's gone, the 64-year-old is pragmatic with his plans.
"I update my will every couple of months. It's good practice," he told Q magazine. "Your emotions change, your relationships change… I have to wonder how my estate would deal with items if I'm not around. I mean, they don't care about Chuck Berry's guitar! They just probably care about the money.
"My outlook changes all the time so it's my responsibility to respond."
While Nile's affairs may be in order for when his time comes, there's no stopping the music icon on the work front before then.
Last year (16) saw him team up with Christina Aguilera, Keith Urban and Pitbull among others, and 2017 looks set to be just as busy.
One of his upcoming projects is Chic's eagerly awaited new album, featuring 2015 comeback single I'll Be There. The group, famous for dance floor classics including Le Freak and Everybody Dance, formed after Nile met late bandmate Bernard Edwards while they were both session musicians in New York.
"The album's called It's About Time. This year is the 40th anniversary of Chic, and the 40th anniversary of Studio 54, so it makes perfect sense. We live in a base-10 system. Nobody cares about 39! They care about 40!" the star, who was recently inducted into the Rock and Roll Hall of Fame, laughed.
Source: www.msn.com
Added by AutoAdmin
407 views