News
John Legend meets with Louisiana lawmakers to discuss criminal reform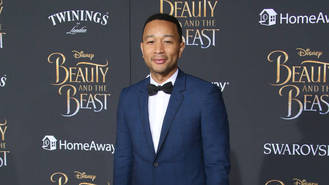 John Legend is urging lawmakers in Louisiana to reform the criminal justice system in the U.S. state.
The All of Me hitmaker is a vocal advocate of changing laws and procedures pertaining to the U.S. criminal justice system and on Wednesday (03May17) he visited the House judiciary committee to speak with lawmakers about tackling the issues in their state, which has the highest incarceration rate in America.
"We can't tolerate a system that destroys so many lives and so many communities," he said. "Mass incarceration is ineffective, it's harmful and it's expensive."
During his address, the 38-year-old recalled his own experiences with the criminal justice system, revealing all about his mother's drug abuse issues and incarceration.
"I hope that you will be a part of the reason that Louisiana moves away from being the nation's leader in incarceration," he continued. "I hope that you will be able to help us build a better narrative - one that recognises that mass incarceration doesn't make us safer but actually makes us all more vulnerable. It destroys communities, wastes resources, separates families and ruins lives."
The meeting at the Louisiana capitol came a day after Legend was honoured with the first-ever Salem Advocate for Social Justice Award at a ceremony at Salem State University in Salem, Massachusetts. The award, which was presented by official at The Salem Award Foundation for Human Rights and Social Justice, was designed to recognise people who champion social justice issues and advocate for minorities or people who are underrepresented.
Source: www.msn.com
Added by AutoAdmin
263 views