News
Justin Bieber shares single 'Hold On' after announcing new album Justice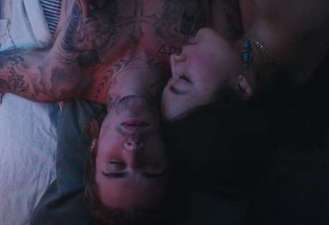 Justin Bieber has shared a new single, "Hold On", ahead of the release of his album Justice this month.
The artist marked a return to his pop roots with the track, but appears to have ventured away from the R&B influences that dominated his 2020 album, Changes.
"Hold On" includes subtle Eighties nod – with the synths faintly recalling Alphaville's "Forever Young" – and a Fleetwood Mac-style bass line.
The lyrics touch on Bieber's struggles with the spotlight over the years, with the chorus including the lines: "We all know I should be the one to say we all make mistakes."
An accompanying music video shows Bieber on the run as he rides a motorbike through the streets at night, mixed with a montage of him trying to support his sick partner.
Bieber announced Justice at the end of February, with a release date scheduled for 19 March.
"In a time when there's so much wrong with this broken planet we all crave healing and justice for humanity. In creating this album my goal is to make music that will provide comfort, to make songs that people can relate to and connect to so they feel less alone," he wrote in a statement.
"Suffering, injustice and pain can leave people feeling helpless. Music is a great way of reminding each other that we aren't alone. Music can be a way to relate to one another and connect with one another."
Bieber stated he knows he "cannot simply solve injustice by making music", adding: "but I do know that if we all do our part by using our gifts to serve this planet and each other that we are that much closer to being united."
"This is me doing a small part," he wrote. "My part. I want to continue the conversation of what justice looks like so we can continue to heal."
Source: msn.com
Added automatically
97 views