News
Rag'n'Bone Man shares Abbey Road session of new single, 'Fall in Love Again'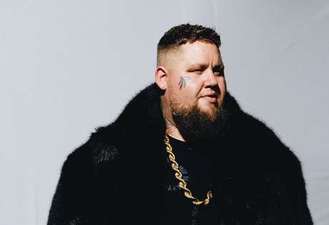 Rag'n'Bone Man has released the latest single from his forthcoming second album, Life By Misadventure, titled "Fall in Love Again".
Revealed via a video session recorded at Abbey Road Studios, the song is another step away from the soul-based sound of his 2017 debut album, Human, which was the fastest-selling debut by a British male artist of the 2010s.
Speaking about Life By Misadventure, Rag'n'Bone Man, whose real name is Rory Graham, said that he'd appreciated being able to take his time with the new album.
"Too often, how I'd done things before, was that we'd written a song and I had to sing it the same day, and that was the version we'd use on the album," he said.
"This way, it was far easier to get real emotion into the music."
You can have a first-look at the video below:
The full album tracklist for Life By Misadventure is as follows:
1. "Fireflies"
2. "Breath in Me"
3. "Fall in Love Again"
4. "Talking to Myself"
5. "Anywhere Away From Here"
6. "Alone"
7. "Crossfire"
8. "All You Ever Wanted"
9. "Changing of the Guard"
10. "Somewhere Along The Way"
11. "Time Will Only Tell"
12. "Lightyears"
13. "Party's Over"
14. "Old Habits"
Life by Misadventure is out on 23 April.
Source: msn.com
Added automatically
81 views