News
Amy music 'must be good enough'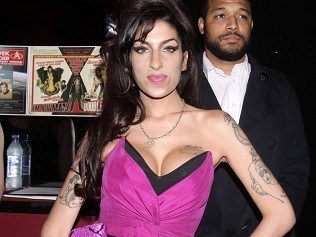 Amy Winehouse's family will not release any more of the singer's unheard music unless it is "comparable" with her earlier hit records.
The star's father, Mitch, said it was "a difficult decision" to decide to release the new album, which features outtakes, two completely new songs and a demo, in time for this Christmas.
He said: "The family view was nothing was going to go out unless it was comparable to Frank or Back To Black. If it wasn't as good as that then we wouldn't have allowed it to go out."
Mitch said sitting down to listen to the album, called Lioness: Hidden Treasures, was hard.
He said: "On one hand it was very difficult for us to listen to the album, on the other hand we had to do it to ensure the quality was as it should be."
He was speaking ahead of an auction which will see a dress worn by his daughter on the front of her Back To Black album sold to raise funds for the foundation set up in her memory.
He said: "It's poignant, extremely poignant to me and sad in one way because obviously the dress shouldn't be here, Amy should be here.
"That is something I have to come to terms with and there are good days and there are bad days. Today is a good day because we're going to be raising money for the foundation.
"Its going really well. We've made our first donations of £30,000. It's three lots of £10,000 to charities that really needed the money and we're hoping to donate at least half a million pounds in the first year."
The dress, which will be sold by Kerry Taylor Auctions in central London tomorrow, is estimated to sell for between £10,000 and £20,000.
Source: music.uk.msn.com
Added by AutoAdmin
1056 views