News
Barlow 'terrified' at show ratings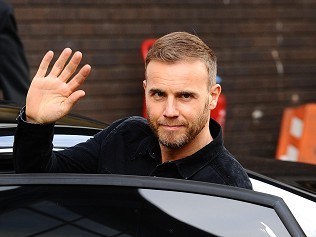 X Factor judge Gary Barlow admits he is terrified every week as he waits to see how well the show has done in the ratings.
This year's show has slipped behind BBC1's Strictly Come Dancing in the battle for viewers on Saturday nights.
The Take That star told Grazia Magazine he was also "really nervous" about appearing on the live shows.
He said: "Simon (Cowell) warned me very early that I was strapping myself into a rollercoaster. There's no question that every week when I'm waiting for the text with the ratings I'm sh***ing myself. I want it to be great."
Barlow, who said his only contact with show supremo Cowell was an "occasional text", added it was "a very aggressive show to be on".
He said: "The people who write about it are so vicious; you are actually sat in a big goldfish bowl. I'm judging and people are judging me, judging - it's bizarre."
Barlow, who has publicly battled with his weight, said a couple of people had told him he now looked "too thin".
He said: "I can't say I don't get a little kick out of it. Me, too thin ... will wonders ever cease?"
Barlow, who has weighed as much as 17 stone in the past, said he felt "amazing" now he had lost weight. He said: "I'm full of confidence. It's going to sound really shallow but being happy with the way I look makes me spring out of bed in the morning and want to live life."
The full interview is in this week's Grazia Magazine.
Source: music.uk.msn.com
Added by AutoAdmin
1026 views