News
Snoop: Dogg has grown into a Lion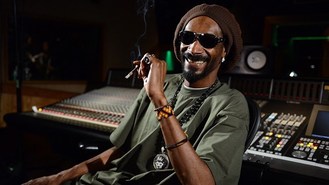 Snoop Dogg has denied his recent name change to Snoop Lion is just a gimmick.
The rapper announced that he would be swapping Dogg for Lion and would be embracing the Rastafari movement while visiting Jamaica to make a documentary.
He has since refused to rise to criticism - especially from reggae pioneer Bunny Wailer - that the name change was just a PR exercise. Wailer bestowed the Lion name on Snoop, but has since repeatedly questioned the 41-year-old rapper's intentions and commitment to Rasta ideology.
Asked for a response to his critics, Snoop said: "If I was Snoop Dogg: '(Expletive) Bunny Wailer.' But I'm Snoop Lion right now, so I'm chilling."
He is using the name to release his reggae and dancehall-focused album Reincarnated, with guest slots from Chris Brown, Drake, Jamaica's Mr Vegas and Mavado.
He stressed that he was not trying to get rid of his Snoop Dogg tag.
"I'm going to always be Snoop Dogg. I can't throw that person away and get rid of him.
"To me, the Lion is the growth of Snoop Dogg - me growing into the next phase of my musical career, the next phase of my life. But at the same time, I can never get rid of who I am.
"I'm an East Side Long Beach Rollin 20s Crip, first and foremost ... I'm Snoop Doggy Dogg, then I'm Snoop Dogg, then I'm Snoop Lion. But it's all the same."
Source: music.uk.msn.com
Added by AutoAdmin
810 views