News
Gallagher let down by music stars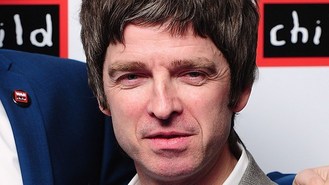 Noel Gallagher has claimed Ed Sheeran and Mumford And Sons turned him down when he asked them to do the Teenage Cancer Trust gigs.
The former Oasis star has taken over curating the annual charity concerts for friend Roger Daltrey as he has been busy on tour, but told Shortlist magazine that many of the acts who agreed to help out face-to-face, then dropped out.
Noel said: "To go and knock on dressing room doors of some of the biggest bands in the world and ask if could they possibly, would they be noble enough - it brought out a side I don't like.
"I'd talk to Ed Sheeran and Mumford And Sons thinking, 'I'll just f*****g do the seven nights myself; what the f*** am I asking these people for?' And I got let down a lot.
"Everybody says yes to your face. Everybody. And then the agent will call, and their management will call and then their PR will call and say, 'Ah, they're going to be in Australia at the time.'
"What's interesting is all the working-class bands said yes straight off the bat, no f*****g inkling of when it was. The middle-class bands said yes and wriggled out of it. I dunno what that means, but it must mean something.
"But I will say, if the people that blew me off but said they'll do it next year actually do it, it might be the greatest event since Woodstock."
The angry rocker managed to book his mates, Blur and Kasabian, and Rizzle Kicks, because his daughter is a fan, as well as Russell Brand for the comedy slot.
Noel also blasted the calibre of stars nominated at the Brit Awards this year, including One Direction, Paloma Faith and Emeli Sande, who he said produced "f*****g music for grannies".
He went on: "I must have been asked to write songs for people about 20 times. 'Hey man, we should write some songs together.' F*****g write your own songs. I spent 46 years busting my a*** to get here, slaving over a line in a song for a month. So no, I won't f*****g write a song with you."
Source: music.uk.msn.com
Added by AutoAdmin
775 views