News
Lana Del Rey takes pop at Lady Gaga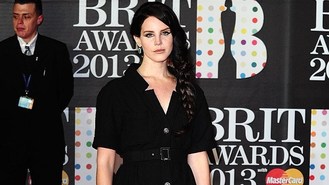 Lana Del Rey has apparently lashed out at Lady Gaga in a new song, telling her "Stefani, you suck".
A track called So Legit, alleged to be by the Video Games star was leaked on the internet earlier this week. It has already been removed from YouTube but copies are still doing the rounds on the blogosphere.
According to The Guardian, the acoustic song includes the lines: "You were the freak king of the piercing shop. You're looking like a man, you're talking like a baby. How the f*** is your song in a Coke commercial, crazy? I don't get it, your taste once exquisite."
It continued: "I don't get it, I'm so legit. Tell me, was it cuz I wasn't platinum in jewels? That perhaps you thought I was a little bit even uncool? Kid, was that it? Stefani, you suck. I know you're selling 20 million.
"Wish they could have seen you when we booed you off in Williamsburg."
Lana - real name Elizabeth Grant - and global superstar Lady Gaga - Stefani Germanotta - both grew up in New York. They have been photographed together on several occasions, and reportedly hung out at Los Angeles' Chateau Marmont last year. But it is not known if they really are old friends.
Lana has not commented on the track on Twitter.
Source: music.uk.msn.com
Added by AutoAdmin
708 views