News
New Bowie video cost £8 to make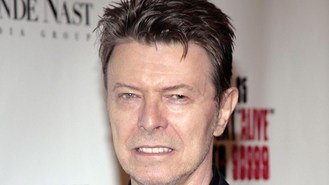 David Bowie comes face to face with one of his earlier guises in a video which he filmed himself for his new single - and cost him little more than £8 to make.
The music veteran is seen clutching a Pierrot doll mannequin resembling the character he adopted in the video for his chart-topping single Ashes To Ashes 33 years ago.
The 66-year-old star filmed it in a dark corridor of the office he has in Manhattan in New York to accompany his new single Love Is Lost.
Guests at the Mercury Prize were the first to see the video, which was screened in the absence of a personal appearance by the star, as is usually customary for artists who have made the 12-strong shortlist.
Bowie made it with his assistant Jimmy King on camera and best friend Coco Schwab in the space of a few hours, with the only expense being a USB stick on which to download it afterwards which cost $12.99 or £8.08.
Instead of going for a flashy production with well known directors and guest stars, he merely picked up a home video camera and found items from his archive. His helpers handled everything from continuity to sandwich-making during the shoot and the editing process for the promo, which is based around a James Murphy remix of the song.
The use of props and images from his past echoes the lyrics of his single Where Are We Now? at the start of this year, in which he reflected on his earlier career, particularly the period he spent based in Berlin.
Some of the other videos from his recent album - the first in a decade - have featured star names such as Tilda Swinton, Gary Oldman and Marion Cotillard.
The album is being released in a three-disc collectors set on November 4. The video will be released online this morning.
Source: music.uk.msn.com
Added automatically
997 views