News
Steps' H in paedophile mix-up fury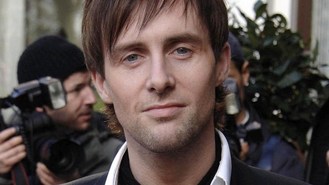 Pop star Ian Watkins tweeted his anger after an image of him appeared alongside an online story reporting the sentencing of his Lostprophets namesake for a second time - hours after receiving a High Court apology for a similar mistake.
A judge in London heard that a photograph of the musician and actor, also known as Ian H Watkins or H from the band Steps, had been mistakenly used on celebrity website E! Online instead of the disgraced paedophile rock singer.
Watkins received an apology from US parent company E! Entertainment Television in relation to that incident.
But on Thursday night, the singer tweeted his anger after a similar article appeared alongside his photograph during an internet search. The second incident has nothing to do with E! Online.
He posted a screen-grab from Google showing a CBS News story about the sentencing of the former Lostprophets singer alongside his photo, with a caption from BBC News.
Watkins said on Twitter: "SORT THIS OUT @CBSNews @google !!!! I am very upset ... Again !!!"
The court heard Watkins had already been "receiving abuse as a result of people confusing the two Ian Watkins" before the initial error over the photograph was made on November 27.
His solicitor John Reid told the judge that the defendant, E! Entertainment Television, "reported the guilty plea of Ian Watkins of the Lostprophets in an article on E! Online", adding: "However, the defendant mistakenly included a photograph of the claimant, Ian 'H' Watkins of Steps, instead of Ian Watkins of the Lostprophets."
He said: "The error quickly came to the attention of the defendant, which promptly replaced the photograph with the correct one."
Mr Reid told the judge that the defendant also promptly added an editor's note to the article, stating: "This story was originally published with an image of Ian "H" Watkins of the band Steps rather than Ian Watkins of the Lostprophets. E! Online deeply regrets this error."
Former Lostprophets singer Ian Watkins was jailed for 35 years at Cardiff Crown Court on Tuesday for a string of child sex offences.
Source: music.uk.msn.com
Added automatically
985 views