News
Cole: Touring gives me cabin fever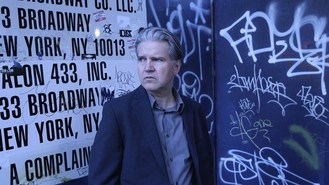 Singer-songwriter Lloyd Cole has admitted he gets "cabin fever" when he's on tour.
The 53-year-old - who found fame with Lloyd Cole And The Commotions and went solo in 1989 - said that travelling is the downside of being on the road.
"I enjoy everything about playing live with a band apart from the travelling," said the star, who toured with the full band last year.
"You could assemble the most wonderful group of musicians in the world and I would still get cabin fever after a week, the same as I always did."
Lloyd, who is currently touring the UK, continued: "When I'm touring on my own I can decide exactly what happens every day, I don't have to consult anyone else.
"Touring with a band is always a compromise; the hotels, the flights and travel, meals, everything, it's all down to budget and it's a concern. When we were touring in the 80s and 90s, there was enough money around for it not to be a worry, but it's completely different now."
The singer - whose latest album, Standards, was released last year - also revealed it can be hard getting time alone.
He explained: "Well there are always people around. When I play I like to go out to say hello to fans after the show, have any pictures taken and sign CDs. So I do that after a performance but after that I just want to sit on my own, and if there are loads of you in the band, there's no quiet space.
"I have a strict rule during my solo shows that the only people in my dressing room are my mum and dad. I like to keep it zen if I can, so I can sit quietly on my own before a show. I'm a cranky old bloke, and there's no hiding that."
Source: music.uk.msn.com
Added automatically
965 views