News
James Arthur: I'm no longer angry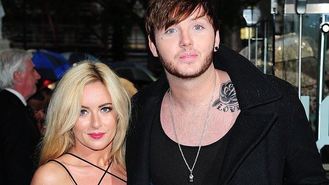 James Arthur has insisted he no longer feels angry and resentful, as he bushed off being dropped by SyCo.
The former X Factor - who was recently dropped by Simon Cowell's record label - had earned a reputation for launching bitter rants.
But James told The Sun: "I'm not angry any more or bitter about it, it's just how life goes. I have regrets, but you live and learn."
The Impossible singer added: "I came back off tour and felt ten years older. I came back from places like Barcelona, where I'd seen about 5,000 kids holding up banners that said things like 'Nothing's impossible'.
"I just thought, 'How can you complain about anything when you've see these kids really appreciate your music?'
"I've found a way to live in the here and now."
And the 26-year-old musician said finding love with Jessica Grist had also helped him.
He said: "My new girlfriend has helped me find a way to live in the moment."
And James dismissed being dropped by Syco.
He said: "I don't have anything against SyCo or X Factor or any of that. I'm just a guy who got really afraid of not being in control.
"I want to put out music I really believe in and when I felt that was threatened I lashed out at everybody."
Source: music.uk.msn.com
Added automatically
1059 views