News
Marr: Spider-Man the hero for me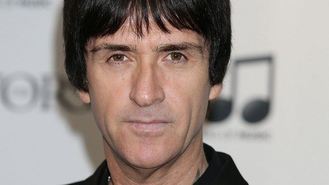 Johnny Marr has revealed working on the soundtrack to The Amazing Spider-Man 2 meant a lot to him as Spider-Man was always his favourite comic book hero.
The former Smiths guitarist collaborated with Hans Zimmer, Pharrell Williams, Alicia Keys and others on the soundtrack to the action blockbuster starring Andrew Garfield and Emma Stone.
Johnny said: "It was a lot of fun. It's very different too. We performed the soundtrack, and there were 12 of us on stage; me, Hans Zimmer, Pharrell Williams, Alicia Keys and a load more. It was quite something. I like moving around like that, I don't like knowing who I'm going to be working with from one year to the next. Collaboration is a really big deal for me, and for years and years I felt like I had to earn the right to collaborate, but now I'm solo, everyone wants to collaborate.
"For a while I just wanted to concentrate on my own band, but I get offered the most unusual things that are sometimes too interesting to turn down. Spider-Man was one of those. I love working with Hans, as we did on Inception, and I love Spider-Man. He's the only comic book character I was into."
And the rocker enjoyed working with the younger pop stars.
He said: "Alicia is amazing. She's part of the great tradition of RnB singers, one of the great American singers, and if she'd been around 30 or 40 years ago, she'd be singing with Etta James or Aretha Franklin. She really knows about arrangement, she directed the whole thing.
"Pharrell, well, he's our generation's Stevie Wonder. We talked about the opportunity of working together again, but we're both serial workaholics. If we can make our paths cross again though, then we'll do it. We're cut from the same cloth, which you might not think because we have such different backgrounds, but we both love disco and we have Nile Rodgers in common."
Johnny is headlining Deer Shed Festival which takes place in North Yorkshire, July 25-27. For more info go to www.deershedfestival.com.
Source: music.uk.msn.com
Added automatically
1750 views