News
Sheeran still listens to critics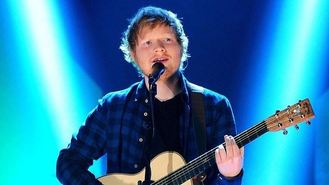 Ed Sheeran has said he still reads all of his reviews, but finds it easier to take criticism now.
The singer has been working on his new album, X, which will be released next week and said he would still look at what reviewers had to say about it.
He told Digital Spy: "I used to find it hard. I still do read all the reviews, but I used to read the bad ones and I guess it didn't go down well at the time.
"I was young and new to the industry, whereas now I've gone through all that and come out the other side having sold a lot of the first album off the back of having bad reviews. So I don't know if I care that much.
"There are five million people who bought the album, and there's about 200 reviewers who didn't like it, so if you weigh it up, it's alright."
Ed added that he had been asked by Simon Cowell to write for One Direction again: "I got called into Simon Cowell's room at Britain's Got Talent. There was some sort of political thing on the last record as to why I didn't get asked and he was explaining that. He basically just said, 'We need some songs', so I'm seeing him next week.
"He's such a nice guy though. I expected him to be this towering presence of fear, but he was really friendly.
"What I like about him is that he is very business savvy. He's straight to the point. There's no beating around the bush. I don't like it when people beat around the bush."
X is due to be released on June 23.
Source: music.uk.msn.com
Added automatically
871 views