News
Gaga video too raunchy for release?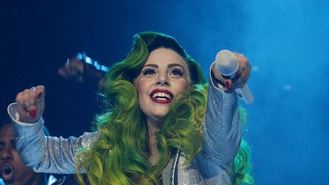 Lady Gaga was reportedly forced to ditch the music video for her song Do What U Want, because it was too racy for release.
The singer previously said she had abandoned the video for her duet with R Kelly, which was directed by controversial photographer Terry Richardson, due to time constraints and claiming she had been "betrayed" by people around her.
But sources have told the New York Post that the video Gaga made with Kelly was too raunchy.
A clip from the video has been released on gossip site TMZ.com, showing controversial singer Kelly as a doctor and Gaga lying naked on a hospital bed, covered only by a sheet.
In the video, Gaga, who last year underwent surgery for a hip injury, asks Kelly: "Will I ever be able to walk again?" The singer replies, "Yes, if you let me do whatever I want with your body."
In the clip posted online Kelly asks Gaga "How does that feel?" as he touches her under the sheet and she begins to writhe around and moan in a state of sexual arousal.
She is then shown unconscious while Kelly and sexily-dressed nurses dance around and on top of her.
Another scene shows a naked Gaga writhing around, covered with pages of tabloid newspapers, making faces of arousal while she sings "Do what you want with my body."
Source: music.uk.msn.com
Added automatically
904 views