News
Lucy Kay: Booze is banned on tour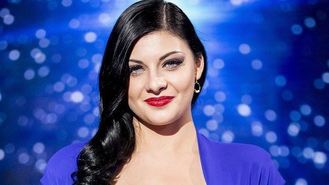 Lucy Kay has revealed there won't be big parties or wild nights when she hits the road with Collabro.
The Britain's Got Talent opera singer, who came second to the musical theatre-loving boyband in this year's show, will embark on a 23-date tour around the country with the show's winners in 2015. And she said lots of rest and an alcohol ban will be on the cards.
"I have to keep my throat hydrated with water, as well as getting a good night's sleep as well and not drinking. Alcohol is off-limits!" she said.
"If I was a rock singer, things would be completely different. Our voices are very precious in the style of music that we do. If we have a late night or if we drink a bit of alcohol, it goes straight to the voice and you don't perform as well as you wanted, so you have to make a few sacrifices."
Lucy, who cried when she heard about the shows, said she is "very excited and honoured" to join Collabro on their tour.
"We had some great times and this tour is going to be as great off-stage as it is on-stage and I'm really looking forward to it. When we were on Britain's Got Talent together, they all looked after me," she said.
"As I'm a solo act, they'll always invite me to sit with them. They're really friendly and lovely, and we had so many laughs. They've got quite similar personalities and humour to me so I get along with them all."
The 24-year-old said she is used to being on the road.
"I was in Cantamus Girls Choir for 13 years and we travelled to China and other places, so I'm really used to travelling and being away from family and friends," she added.
Tickets for the tour are available from 10am on June 20 from www.gigsandtours.com and www.ticketmaster.co.uk.
Source: music.uk.msn.com
Added automatically
895 views