News
J-Lo: Making music is 'challenging'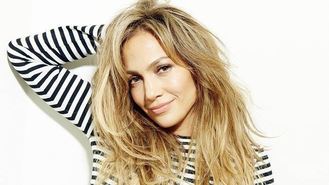 Jennifer Lopez has claimed that making music in today's times isn't easy - because record labels are setting tighter budgets.
The 44-year-old singer admitted being a singer has been "challenging" since she debuted on the pop scene in the late 1990s, because record companies are cutting back financially.
"It used to be like this big magical world, almost like Oz, when you'd make a record. (It) was like anything was possible," she said.
"Now, it's like, 'We'll see if we can do that and we can give you this much'. And you're like, 'Wow, OK. So how am I gonna do that?' It's a whole different mind-set," she continued, before adding: "What great idea can I come up with that costs nothing?"
J-Lo has released her eighth album, A.K.A., which she hopes will "empower women".
"I want women to feel empowered. I want women to know what they deserve and to not take anything else, and to look at love in that way," she said.
Jennifer also revealed she has been asked to return to American Idol next season and plans to do so if her schedule allows. As well as being a TV judge, actress and singer, she is also producing TV shows and may dabble in directing and Broadway.
She isn't concerned about the decline in the show's ratings, saying: "I really feel like we got back on track and got the focus on what it needed to be, which was on the contestants and on the show and off of anything else.
"I think things have their heat and then they cool down and then they have their heat," the singer added.
Source: music.uk.msn.com
Added automatically
901 views