News
Ed Sheeran's Grammy ultimatum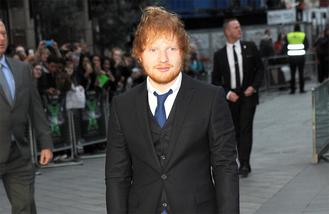 Ed Sheeran will refuse to go to the Grammys in 2017 if he doesn't win this year.
The 'Thinking Out Loud' hitmaker is up for two gongs at the annual ceremony - Song of the Year and Record of the Year - and whilst he faces stiff competition from the likes of Kendrick Lamar, Mark Ronson and pal Taylor Swift, the 24-year-old singer has given the organisers an ultimatum.
He is quoted by The Sun newspaper as saying: "I wasn't going to attend [this year] even after getting nominated, because I've been the last three years and always lost. I've known I'm not going to win so I get smashed before.
"But then it's going to be sod's law that this would be the year I get it if I didn't go. So I'm going to go and if I don't get it, I won't go again."
Meanwhile, Ed is currently in the first few weeks of a social media hiatus, having recently revealed he wants to stop "seeing the world through a screen" for the time being.
Taking to his Instagram account, he shared: "Hello all. I'm taking a break from my phone, emails and all social media for a while, I've had such an amazing ride over the last five years but I find myself seeing the world through a screen and not my eyes so I'm taking this opportunity of me not having to be anywhere or do anything to travel the world and see everything I missed.
"To my family and friends, if you love me you will understand me buggering off for a bit, to my fans, the 3rd album is on its way and is the best thing I have made thus far. See you all next autumn, and thank you for being amazing. Ed x (sic)"
Source: www.msn.com
Added automatically
691 views