News
DMX found with no pulse and not breathing after reported overdose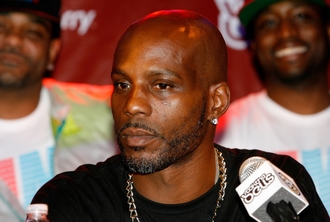 Hip-hop star DMX has been rushed to hospital after he allegedly suffered a drug overdose that caused him to temporarily stop breathing. TMZ reported that the 45-year-old star, real name Earl Simmons, needed CPR after losing his pulse.
According to the celebrity news site, law enforcement officials found the X Gon Give It To Ta hitmaker unconscious on his back at a Ramada Inn around 6pm on 8 February. Yonkers police responded to a call about an 'unconscious male' and he was on the ground in the parking lot next to a parked car. Witnesses claim that he "had ingested some sort of powder before lapsing into unconsciousness".
Police administered the anti-opoid medication Narcan at the scene. He was rushed to hospital after paramedics successfully administered CPR and is said to be currently in stable condition. Representatives for the rapper claimed the incident was brought on by an asthma attack.
The health scare caps off a turbulent few months for DMX. In July 2015, the canine aficionado rapper was jailed for six months after failing to pay $400,000 (
Source: www.msn.com
Added automatically
662 views