News
Matt Healy names The 1975's album after ex-girlfriend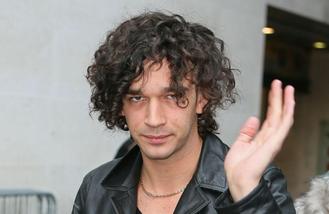 Matt Healy named The 1975's second album after his ex-girlfriend.
The 26-year-old musician came up with the title 'I Like It When You Sleep, for You Are So Beautiful Yet So Unaware Of It' for the band's second LP after he said something similar to a former lover while they were dating.
Speaking to the Rolling Stone magazine, he said: "It was something I said to a girlfriend of mine at the time. Like all situations, I'm sure it wasn't quite as poetic as it sounds."
And, although his relationship with the mystery girl has now come crashing down, Matt decided to base the tracks on her because he thought making an honest album was key if he wanted to save the group - also consisting Adam Hann, George Daniel and Ross MacDonald - from the exhaustion.
He explained: "It was all about making decisions and about conviction because we came off the last album very tired from touring. We had gone from an unknown band to known about so we were being objectified and known about.
"We were kind of fearful of certain things, and we made the decision that the only thing that was going to remedy that was to make a record that was just about the truth and not about what we thought we should be saying."
Source: www.msn.com
Added automatically
666 views