News
Berry Gordy: Michael Jackson would still be alive on Motown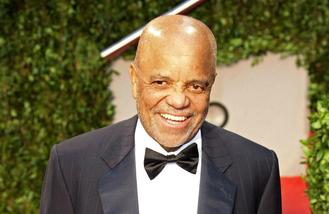 Berry Gordy insists Michael Jackson would still be alive if he hadn't left Motown.
The 86-year-old producer signed the late star's family group, The Jackson 5, to his label in 1969 and launched the King of Pop's solo career two years later, but they all, with the exception of Jermaine Jackson, left to sign with Epic Records in 1975, a decision the legendary songwriter insists was down to their father and manager, Joe Jackson's desire for "power and money".
Asked if Michael - who died of acute Propofol intoxication in 2009 while preparing for a 50-date London residency - would still be alive if he had remained with Motown, Berry said: "Of course, but it wasn't Michael who wanted to leave.
"It was his father. They wanted power and money.
"I always worried about Michael."
Berry - who has eight children from three marriages - and his family used to enjoy sports games with the Jacksons, and on one occasion the producer was very impressed by one particularly "amazing" player - but failed to realise the boy was his own stepson.
He recalled to Britain's GQ magazine: "Michael was the catcher for his family team.
"Every time Michael would miss the ball, this other kid would come over and scoop it up. He was amazing!
"I went up to this kid and said it was a family game. He said, 'Do you know Ray Singleton?' I said of course I know her, she was my wife from Detroit. And he said, 'Well, I'm her son.' And I said, 'Oh you're my son too!' "
Source: www.msn.com
Added by AutoAdmin
567 views