News
Gregory Porter to release new album in May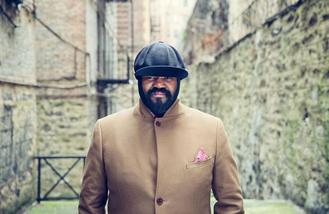 Gregory Porter will release his new album 'Take Me To The Alley' on May 6.
The Grammy award-winning jazz star returns this summer with the follow-up to his platinum-selling 2013 LP 'Liquid Spirit'.
'Take Me To The Alley' will include a stripped back recording of 'Holding On', the track he released with Disclosure in 2015.
Speaking about the new arrangement, he said: "It's a way of saying that a song is a song is a song. The lyrics and the intention of the song come through no matter what kind of bells and whistle are going on."
'Don't Lose Your Steam' is the first single from the album, and the blues-tinged track is inspired by Porter's three-year-old son Demyan.
He said: "With this record I continue to condense life experience into melody and most of all put love in the air. Very excited to share the music with my fans or anyone within the sound of my heart."
Now he's finished his new album, Porter has turned his attention to more collaborations and is keen to work with Sam Smith.
He told BANG Showbiz: "Me and Sam have had brief conversations a couple of times and he's spoken very kindly of me, speaking about my music, and I very much appreciate that. He's a great artist and has a great personal touch with his music. If he comes knocking wanting to do a record I'll be like, I'm right here man, let's do it."
Source: www.msn.com
Added by AutoAdmin
364 views