News
Gwen Stefani jets off to Japan for biggest test of Blake Shelton romance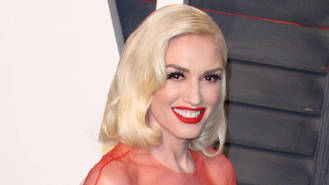 Gwen Stefani has put her romance with Blake Shelton to the test by jetting off to Tokyo, Japan without him.
The singer songwriters have been virtually inseparable since hooking up on U.S. TV talent show The Voice last year (15), following their divorces, but now Blake has started work on the new season of the show and Gwen, who has been replaced by returning judge Christina Aguilera, is promoting her new album overseas.
Gwen arrived in Japan last week (ends11Mar16) and appeared Tokyo Fashion Week on Monday (14Mar16).
She's in Tokyo for a couple of private gigs, including one on Odaiba, an island in Tokyo Bay, where Gwen performed a hits medley featuring her songs Wind It Up, Hollaback Girl, and The Sweet Escape.
She also paid tribute to her Japanese fans, dedicating Harajuku Girls to them and explaining her hit What You Waiting For? was "very directly inspired by Japan".
She added, "This was the first song I wrote, and that means that the entire record was inspired by Japan."
Gwen also performed songs from her new album This Is What the Truth Feels Like, which features tracks inspired by her split from ex-husband Gavin Rossdale and her romance with Blake.
And she had a special treat in store, performing new song Misery live for the first time.
Talking about her broken romance to Bush singer Rossdale, the No Doubt star said, "It was a really hard year for me and an incredibly difficult time, but with God's help I'm here right now and I have a record to share with you guys."
Stefani's new album hits stores and Internet sites on Friday (18Mar16).
Source: www.msn.com
Added by AutoAdmin
524 views