News
Lydia Lucy to replace Fergie in Black Eyed Peas?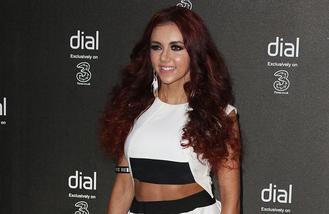 'The Voice' finalist Lydia Lucy is on "trial" to replace Fergie in The Black Eyed Peas.
The 22-year-old singer is being lined-up to join the hip hop group by will.i.am - who mentored her on the talent show all the way to the final - for a new tour if Fergie, 41, decides she doesn't want to tour with him, apl.de.ap and Taboo this year.
A source told The Sun: "A deal is being worked out currently for Lydia to join the band to replace Fergie.
"It's a trial for her to begin with, but everyone involved is confident that her position will become permanent and tours are being planned with her involved. It's a massive step for her, and she is delighted."
Lydia joined will.i.am on stage for his two free 'AneedA Night Out With Will.i.am' concerts at the Royal Albert Hall in London last week, which saw The Black Eyed Peas reunite on stage for the first time in five years, albeit without Fergie.
During his first concert, will.i.am paid tribute to Fergie, saying "We're missing someone and I love her but the show must go on."
He then dedicated their hit 'Where Is The Love?' to all the fans in attendance with Lydia filling in for her on vocals.
Earlier in the show, Lydia took on Miley Cyrus' vocals for a rendition of 'Feelin' Myself' and then replaced Cheryl on 'Heartbreaker' which transitioned into a cover version of Justin Bieber's 'Sorry' and her performances were well received by fans.
The Black Eyed Peas - whose last studio LP was 2010's 'The Beginning' - are set to reunite to celebrate their 20th anniversary this year, but Fergie doubted she would be involved as she only joined the group during the recording sessions for their third album, 'Elephunk' in 2003.
Fergie said: "I was in the studio and heard something Will was doing and it was great. But maybe the guys are doing something? I haven't been in the group for 20 years, so it's more their anniversary of being together for 20 years. So maybe they're putting out an album themselves."
Source: www.msn.com
Added automatically
685 views