News
Jennifer Lopez was pressured to lose her curves as a dancer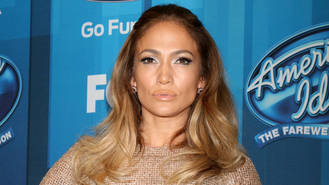 Jennifer Lopez had to "fight" to keep her curves early on in her career after she was repeatedly pressured to lose weight.
The superstar has become known for her voluptuous figure, even singing about her famous backside in her 2014 hit Booty, but the 46-year-old, who started out as a dancer, reveals her sexy body hasn't always been celebrated in the entertainment industry.
"They kept telling me to lose weight, and I was a dancer and I was athletic and even my manager at the time, who I no longer work with, was telling me, 'You need to lose weight. You need to be thinner,'" she recalled during a California event for her hit police drama Shades of Blue on Thursday (09Jun16). "I was like, 'No, I don't. If I lose any more weight it won't be me.' You know what I mean?"
Jennifer's comments were made in response to a female fan, who praised the singer/actress for inspiring her to ditch her baggy sweatshirts after spending years trying to hide her curvy frame.
"It was a fight," the On the Floor hitmaker continued. "It was definitely a fight, and so it's good to hear that it helped anybody in some way because at the end of the day I was just trying to be myself without trying to fit into a mould of what everybody else should be."
However, the mother-of-two is happy to see how much society has changed in the decades since her start in the late '80s and early 1990s, as curves are now widely appreciated.
"It's a different time now you know, which is awesome to see for me where it is about our differences," she added. "It's about all the diversity. It's just a more accepting time of everything whether it's body type or race or gender. We've come a long way."
Source: www.msn.com
Added by AutoAdmin
429 views