News
John Legend pledges to keep making music despite TV interests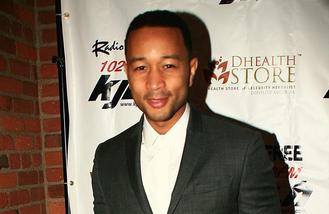 John Legend plans to continue creating music while he produces films and TV projects.
The 37-year-old star launched his Get Lifted Film Company in 2011 and it has since become a very prosperous business venture, but the 'Glory' hitmaker insists he has no plans to walk away from his first passion.
He said: "I'm not giving up my day job. I'm finishing an album now, I'll tour on it and do all the things I've always done.
"But I have a great (production) team, and all of us have a mandate to try to tell great stories and make the world a more interesting place by getting those stories out there. So while I'm on the road, I'll be reading scripts."
Meanwhile, John - who has a degree in English from the University of Pennsylvania - revealed how his educational background helped inform his understanding of Get Lifted's historical drama 'Underground' when the show was first pitched to him.
The show centres on safe houses and secret routes made to help African-Americans escape slavery.
He explained to Variety: "I was an English major in college who concentrated in African-American literature and culture.
"So I read quite a few slave narratives and stories of escape, and I grew up in Ohio, which was a common stop on the Underground Railroad.
"These stories are very resonant, and I thought it made perfect television, because first of all, it's a subject that hasn't really been covered in this type of format - or really on TV or film in any significant way.
"And if you just look at the core of what the show is about, it's about courage; it's essentially a prison break, a dangerous journey across hundreds of miles where around any corner there's death awaiting, or capture. And I felt like it would make for really engaging television."
Source: www.msn.com
Added automatically
864 views