News
Prince's birthday becomes official day in Minnesota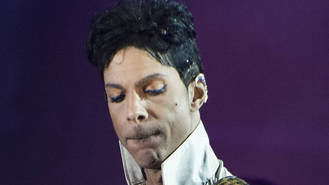 Prince has been given his own day in Minnesota to mark what would have been his 58th birthday.
State Governor Mark Dayton has declared Tuesday (07Jun16) will be 'Prince Day' in Minnesota.
The local hero died from an accidental overdose of the narcotic painkiller Fentanyl on 21 April (16), and fans have been in mourning ever since, but now there's a big celebration planned.
Issuing his proclamation on Monday (06Jun16), Governor Dayton urged Minnesotans to wear something purple to honour the Purple Rain singer.
Prince's birthday will also be marked at the Rock and Roll Hall of Fame in Cleveland, Ohio, with a Let's Go Crazy dance party. The pop superstar was inducted into the Hall of Fame in 2004.
Meanwhile, animal rights activists at People For the Ethical Treatment of Animals (PETA) plan to celebrate Prince's birthday by re-releasing the song he gifted them in 1999.
Fans will be able to download his pro-vegan tune Animal Kingdom, which Prince recorded to celebrate the organisation's 20th anniversary, for free on Tuesday.
The song includes the lyrics, "We're all members of the animal kingdom. Leave your brothers and sisters in the sea."
Prince's ex-wife Mayte Garcia has teamed up with PETA to encourage fans to celebrate his birthday by going vegan for the day "to see how much better they feel and to honour his kind legacy."
As fans plan to celebrate the Kiss star's birthday, two new potential Prince heirs have stepped forward.
One, Norman Yates Carthens, claims he can prove the singer adopted him, and insists there is a will that leaves a substantial part of the late star's estate to him.
Carthens alleges Prince left him $7 million (GBP4.8 million).
Prince's sister Tyka and their half-siblings maintain there is no will.
Another new potential heir, a half-sibling named Regina Sorenson, has filed documents insisting she and Prince share the same father.
Source: www.msn.com
Added automatically
687 views