News
Adele's 25 now on music streaming services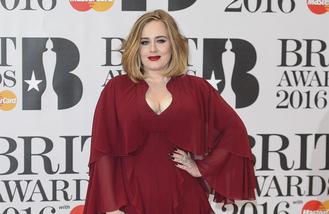 Adele's '25' has been made available on music streaming services.
The 28-year-old singer released the record seven months ago on November 20 and has now finally allowed her third studio album - which has sold 19 million copies globally - to be streamed on Spotify, TIDAL, Apple Music and Amazon Prime.
Before now, only three tracks from '25' were on Spotify, 'Hello', 'Send My Love (To Your New Lover)' and 'When We Were Young'.
As well as her latest offering, Adele's previous two records '19' and '21' have also been made available to stream.
It's a surprise move from the 'Hometown Glory' hitmaker as she previously expressed her doubts about music streaming.
She previously said: "I don't use streaming. I download [music], and I buy a physical [copy].
"It's a bit disposable, streaming. I believe music should be an event. I know that streaming music is the future, but it's not the only way to consume music."
Adele's views on streaming are very different to the likes of the late Prince, Kanye West and TIDAL owner Jay Z.
In 2015, the 'Little Red Corvette' star signed a deal with TIDAL to have his music exclusively available only through the app.
Speaking of his collaboration with TIDAL, Prince said previously: "After one meeting, it was obvious that Jay Z and the team he has assembled at TIDAL recognise and applaud the effort that real musicians put into their craft to achieve the very best they can at this pivotal time in the music industry."
Meanwhile, 'All Day' rapper Kanye, who exclusively released his LP 'Life of Pablo' through TIDAL, has been able to make changes to his record by only making it available on the streaming site.
Source: www.msn.com
Added automatically
673 views