News
Nick Cannon wishes it was easier to divorce Mariah Carey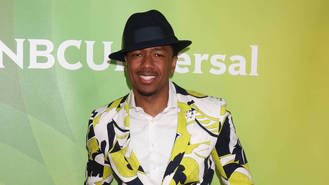 Nick Cannon claims ending his marriage to Mariah Carey is "beyond his control".
The 35-year-old star and Honey singer split in 2014 after six years of marriage, during which they had five-year-old twins Monroe and Moroccan. Mariah has moved on with billionaire James Packer and is set to marry again after the businessman proposed in January (16), however it's been reported Nick is holding up the divorce to prevent them from marrying.
The America's Got Talent host claims that isn't the case though and insists he's just as keen to finalise his split from Mariah.
"There were so many rumours out there that I was holding something up," he explained to Entertainment Tonight. "Like, 'Nah!' That's clearly not the case. Who made that up? Who put that out there?
"I wish it was that easy where you can just sign something and say, 'Oh, I'm done,' but it's a lot of things that go with that that are beyond my control," he sighed. "The only thing that's important to me is my children. I want what's best for them. I believe my ex feels the exact same way."
Nick explained he has to respect the process of divorce but he's confident everyone involved will move on and be happy once things are wrapped up.
The star appeared to hit out at his ex-wife when he released track Divorce Papers in June (16), with lyrics raging about an elusive person calling news website TMZ and an alimony. But again, he stands by his comments that there's no hard feelings and he isn't bitter.
"That was more of a venting process of what this last two and half to three years has been going on in my mind," he shared. "I've never really been able to be personally on that level. I wasn't upset with anyone. If I was upset with anyone, I was upset with the process."
Source: www.msn.com
Added by AutoAdmin
350 views