News
Chase and Status want Dizzee Rascal duet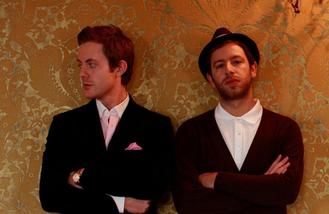 Chase and Status want to collaborate with Dizzee Rascal again.
The electronic duo - comprised of Saul Milton and Will Kennard - have admitted they'd love to work with the 'Bonkers' hitmaker in the near future after the success of their song 'Heavy' in 2011 but they haven't spoken to him for a while because they've all been so busy working on their own stuff.
Saul explained: "He featured on our second album in 2011 so we do know him quite well. I haven't seen him for a while but who knows? We may collaborate in the future. I know he lives out in Miami so we see him now and again but who knows? Never say never."
The 'Time' hitmakers have worked with a number of high-profile stars over the years - including Rihanna, Plan B and Tinie Tempah - and have a simple approach to getting artists on board.
Asked what they do when they want to collaborate with a star, Will said: "We're fans of theirs, first and foremost, so we just get in touch and say, 'We love what you do, do you wanna make some music?' It's pretty simple really."
Meanwhile, the pair are currently focusing on their new album - their first since 2013's 'Brand New Machine' - and have already pulled George the Poet on board.
Asked who will feature on their forthcoming LP, which is set to drop later this year, Will told BANG Showbiz: "We've got loads, but one we're really excited about is George the Poet. He's on our next single - he's just a different kind of artist. We've got lots, it's probably just best to let them do their thing."
Source: www.msn.com
Added automatically
784 views