News
Gregory Porter hints at Stevie Wonder collaboration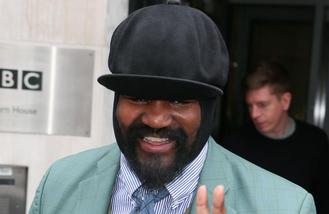 Gregory Porter has hinted he's going to record a song with Stevie Wonder.
The Grammy award-winning jazz star was lucky enough to get to share a stage with the Motown legend at Copenhagen's Jazz Festival in 2014, and he's now teased that he's been in talks to get into the studio with the 66-year-old music legend.
Speaking exclusively to BANG Showbiz, he said: "I had an opportunity to perform with Stevie Wonder. The idea and the hinting of doing a recording with him has been one of the most exciting things for me. I am hoping that will happen. I have put it on my wish list to work with Stevie Wonder."
Meanwhile, Gregory is also keen to work with British singer/songwriter Sam Smith.
Of the possibility, he said: "Yeah he has a great voice and great style."
The 44-year-old star made a crossover into dance when he teamed up with electronic music duo Disclosure - comprised of brothers Howard and Guy Lawrence - on their track 'Holding On' and he said his phone didn't stop ringing with dance, and even hip hop producers, wanting to work with him, however, he just hasn't had the time to follow them up because of his "crazy" touring schedule.
He said: "I had other dance producers and hip hop ones too phoning me up. A lot of times I always tell my manager let me know who is reaching out to me so I can decide even if I know I can't do it.
"It's nice to know that something interesting people reach out. I did have some opportunities to do some other things, but my schedule is so crazy."
Gregory - who dropped his fourth studio LP 'Take Me to the Alley in May - previously revealed to BANG Showbiz that he'd spoke with 'Stay With Me' hitmaker Sam, 24, about the idea of getting together for a song.
He said: "Me and Sam have had brief conversations a couple of times and he's spoken very kindly of me, speaking about my music, and I very much appreciate that. He's a great artist and has a great personal touch with his music. If he comes knocking wanting to do a record I'll be like, I'm right here man, let's do it."
Source: www.msn.com
Added automatically
671 views