News
Sir Cliff Richard's new record deal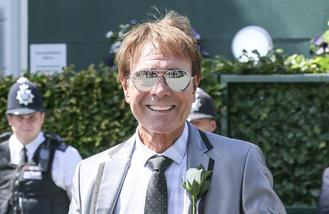 Sir Cliff Richard has signed a new record deal.
The 75-year-old singer is planning a musical comeback and is hoping for the Christmas number one after signing a deal with Sony Music.
According to the Sunday People, Sony bosses are thrilled and have called Cliff "a true legend of the British music industry".
He is also said to be planning a tour for next year.
The news comes after his friend, former Radio 1 DJ Mike Read, revealed Cliff put album plans on hold when he was accused of historic sexual abuse.
But after Cliff - who was interviewed in 2014 and 2015 by police, who were investigating allegations that he sexually abused a teenage boy in the 1980s - recently had the case against him dropped due to insufficient evidence, he is now ready to move forward and get his career back on track.
Mike said: "Cliff is going to release his new album this year now that he's cleared his name.
"He's had it on hold for years now throughout this ordeal."
The 'Young Ones' hitmaker recently confirmed he plans to sue the BBC and South Yorkshire Police after a raid on his house was broadcast live.
He said: "My life was effectively turned upside down and my reputation, worldwide, was unnecessarily damaged. I would not want the same to happen to others whether in the public eye or not.
"Whilst the police of course need to properly investigate allegations made to them, it is clear to me that questions need to be answered by both the police and the BBC about their initial handling of my matter, which has rightly been condemned from so many quarters, including the Home Affairs Select Committee, the broader press, and, even the police themselves."
It is believed he is seeking around 1 million pounds in damages.
The BBC haven't commented on the lawsuit but previously said they were "very sorry" for causing the singer distress.
Source: www.msn.com
Added automatically
957 views