News
Birdy's Celine Dion ritual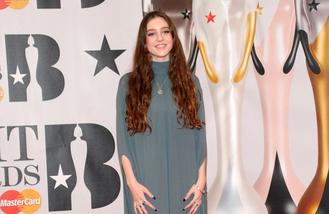 Birdy sings Celine Dion songs to warm up for her gigs.
The 20-year-old singer admits her backing band hate her choice of ballads by the Canadian warbler so much, she has to prepare in a different room.
She said: "To warm up before a show I sing Celine Dion songs. My band hate it and I have to go next door."
Though Birdy loves going on the road, she does find it tough being away from her family for so long.
She said: "I miss my family when I'm away on tour. I'm a home bird. Going on tour is always exciting but there's often a bit in the middle where you want to go home."
And when the 'Skinny Love' singer - whose real name is Jasmine van den Bogaerde - is away, her younger sister takes advantage of being able to raid her wardrobe, much to Birdy's annoyance.
Asked when she last lost her temper, she said: "At my sister Caitlin, who is always stealing my clothes. She's three years younger than me and we are very close but a lot of theft goes on.
"She owes me an apology. I had some lovely All Saints boots and she thought it would be a good idea to wear them to a festival. I recently found them in a plastic bag at home. They were all crusty."
While she's comfortable on stage in front of large crowds, Birdy "can't bear" having to talk in public.
She told Grazia magazine: "I can't bear watching myself talk. I feel far more comfortable singing and am definitely most confident on stage. I'd be happier if I could sing my way through life instead of talking."
Source: www.msn.com
Added automatically
718 views