News
Niall Horan's album set for 2017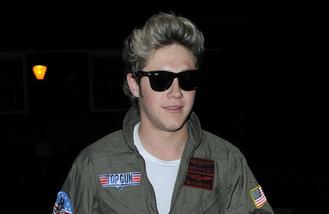 Niall Horan won't release an album until "early summer" next year.
The One Direction singer shocked fans when he released debut solo single 'This Town' without warning on Thursday (29.09.16), but he has admitted it is the only track he's completely finished.
Asked when fans can expect an album, he said: "I wouldn't say it was this year, his is probably the only song that's fully finished. I've been writing songs but I'll turn them into tracks later on so I still have to record the guitars and the drums, that sort of thing.
"It's still early doors, but you can expect something, probably like end of spring, early summer next year."
The 23-year-old star admitted he had always intended to spring the tracks on his fans as the lead-up to a release can be "boring".
Speaking to Capital FM DJ Roman Kemp, he said: " I wanted to do it this way, I didn't want marketing plans or teasers, it just gets a bit boring after a while. So I was like, alright let's just drop it and get the reaction."
And Niall was very excited to hear the song on the radio for the first time, admitting it reminded him of when One Direction released their debut single.
He said: "Today reminded me of when we first released 'What Makes You Beautiful' - hearing the song on the radio for the first time was incredible."
While Niall and his bandmates, Louis Tomlinson, Harry Styles, and Liam Payne are currently busy with their own projects, he insists One Direction will "definitely" get back together eventually.
He said "Basically for the foreseeable we're doing our own thing, we still keep in touch all the time, it's very much still there. There's no doubt about it, I don't know when, it could be a year, it could be two, but it'll definitely happen."
Source: www.msn.com
Added automatically
716 views