News
Justin Timberlake: 'My kid's a genius'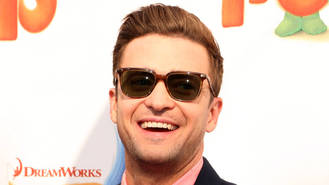 Justin Timberlake is so smitten with his 18-month-old son Silas, he's convinced the tot is a genius.
The 35-year-old singer became a dad last year (15) and during an appearance on The Ellen DeGeneres Show, which airs in America on Friday (04Nov16), he gushed about his kid, insisting there's something very special about him.
Revealing he's always dancing around the house and singing along to dad's Can't Stop the Feeling, Justin said, "It's kind of crazy. I feel like I'm that guy who is just bragging on his kid on national television, but he's pretty rad. He's kind of smart... He didn't get that part from me."
The Cry Me a River star was on the show to promote his new animated movie Trolls, in which he stars and also helped compile the movie music, and the singer admits it was a joy to work on the project as a new dad.
"One of the perks of doing this film was I got to stream it early for my son and he already knows all the characters," Timberlake told DeGeneres. "He knows, like, 12 different characters. He's a genius. He really is, you can clap for him... He loves Trolls."
The star, his wife Jessica Biel and their son embraced the film over Halloween by dressing up as trolls, and he joked that his wife actually has two kids, telling Ellen, "She married one and now we have one!"
And little Silas has also picked up dad's passion for golf - he loves hanging out at Justin's local course, but he's a little too young to hold a club: "He sort of likes to chase the ball down and I putt it," the proud papa added.
Source: www.msn.com
Added by AutoAdmin
347 views