News
Ed Sheeran's face 'sliced open' by Princess Beatrice - report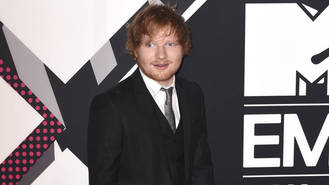 Ed Sheeran reportedly had his face sliced open by Princess Beatrice.
The 25-year-old singer was taken to the hospital after a party prank earlier this month (Nov16) went wrong, the Daily Mirror reports.
Princess Beatrice jokingly attempted to 'knight' fellow singer James Blunt at the Royal Lodge in Windsor, London, when the Thinking Out Loud singer was hurt.
James, who attended the gathering with his wife Sofia Wellesley, joked he would love a knighthood. Beatrice fetched a ceremonial sword, and as the Beautiful hitmaker knelt down, the 28-year-old Royal swung the sword over her shoulder not realising Ed was standing right behind her.
She caught Ed on the face, cutting his cheek, which began to bleed, the Daily Mirror reports. He was patched up by nurses at a nearby hospital, and even showed off the scar at a gig at the Shepherd's Bush Empire a few days after.
Beatrice was left deeply upset and inconsolable after the accident, in which a source claimed Ed could've been blinded. A picture posted to Twitter by a fan, who met the singer after he was injured, reveals a scar on his cheek just below his eye.
Beatrice's mother Sarah Ferguson was also at the private dinner party. Representatives for Princess Beatrice and Ed Sheeran have refused to comment on the story.
Ed is currently taking a self-imposed break from the spotlight, after announcing last year (Dec15) he would be travelling the world, having ear surgery and taking it easy in 2016.
"To my family and friends, if you love me, you will understand me buggering off for a bit," he wrote at the time. "To my fans, the 3rd album is on its way and is the best thing I have made thus far. See you all next autumn, and thank you for being amazing."
Source: www.msn.com
Added automatically
581 views