News
Steps will reform for New Year's Eve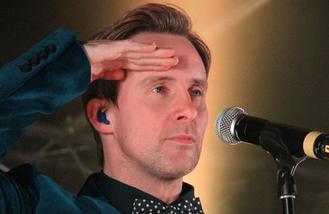 Steps are set to reform on New Year's Eve (31.12.16) to celebrate their 20th anniversary.
The Brit Award-winning pop band - consisting of Claire Richards, Faye Tozer, Lisa Scott-Lee, Ian 'H' Watkins, and Lee Latchford-Evans - are set to make a come back for their first stage performance in four years at London nightclub G-A-Y in order to bring in the New Year and celebrate a whopping 20-year anniversary.
It isn't the first time the 'Tragedy' hitmakers have reformed either, having come together in 2011 - ten years since they announced their split - for the documentary series 'Steps: Reunion'.
A source told The Sun newspaper: "They had a blast getting back together in 2011 and were blown away by the public reaction . . . especially when their arena tour sold out.
"Steps still have such a special place in all their fans' hearts and they want to celebrate everything they've achieved over the past two decades."
Steps first formed in 1997, and were known for catchy dance-pop singles such as '5, 6, 7, 8', and 'Chain Reaction'.
During their career, Steps went on to sell over 20 million records, and score 10 singles within the top five of the UK charts.
The band announced their split on December 26 in 2001, and since then the members have split off to create their own projects. Most notably, Claire Richards and H formed a duo named H & Claire, who disbanded when they re-joined their old band mates in 2011.
It is expected the New Years Eve reunion show will spark another tour for the popular group, but it is unknown yet whether that will be the case.
Source: www.msn.com
Added automatically
583 views