News
Nick Cannon split from Mariah Carey because their relationship was no longer growing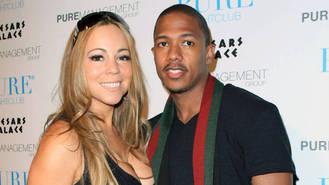 Nick Cannon knew his marriage to Mariah Carey was over because they were growing apart as a couple.
They separated in 2014 and their divorce was finalised last year (16), as Mariah was preparing to wed her now-ex-fiance James Packer.
Nick and Mariah have never opened up in detail about the reasons behind their split, but on Thursday (27Apr17) Nick revealed they were no longer moving forward as a couple.
"I feel like when two people are in a relationship, it should be about growth," he told U.S. TV host Wendy Williams. "It should be a situation where everyone's becoming a better human being in the relationship.
"So when you get to a point where there's no longer any growth and you're not bettering each other... I felt like it was probably best, especially for our children, since they're the number one priority, if I could be the best human being and the best father from outside of that house.
"It was all my fault," he joked. "I did it."
Nick and Mariah, who are parents to five-year-old twins Monroe and Moroccan, have maintained a close relationship since their divorce, but Nick insists there's no romance there anymore.
"There would be nothing wrong with that," Cannon replied when Williams asked if he and his ex are still intimate, "but that's not the case.
"There's nothing but unconditional love there," he continued. "I mean, she's gorgeous but, you know, I'm respectful. I put the kids to bed and I go home."
Mariah became engaged to Australian billionaire Packer in January, 2016, but they split in October. She subsequently carried on a relationship with her backup dancer Bryan Tanaka, but they broke up earlier this year (17).
Cannon has questioned Carey's relationship with Tanaka in the past, but he remains supportive of his ex-wife.
"I'm just there to support my children," he added. "Whatever she wants to do with her personal life, I support her. I just want her to be happy."
And she did the same for him after he recently welcomed son Golden 'Sagon' Cannon with ex-girlfriend Brittany Bell.
"It's all love," he said.
Source: www.msn.com
Added automatically
689 views